Serenity Farms produces and delivers food in regions that have limited or no access to fresh produce. These regions currently import food, usually through air freight, which has a large environmental impact, reduces quality and availability, and creates inconsistent supply. For example, in Saudi Arabia, where we are looking to develop a Serenity Farm, over 80% of all fresh food is imported.

Food for the desert
Humanity faces a global challenge of feeding 9 billion people sustainably in 2050.  It is estimated that in today's world nearly 1 billion people are malnourished.
"Taking into account a growing population and shifting diets, the world will need to produce 69% more food calories in 2050 than we did in 2006."
- World Resources Institute
A changing climate, on top of dwindling resources needed for agriculture, complicates our collective mandate to grow more food in time. Food security and effects on national autonomy are of significant concern to many countries, especially those with a low domestic food production capacity. This is especially true for arid regions, where often no fresh produce source is available at all. To make local sustainable food production in the desert a reality,  we initiated the Serenity Farms project.
"The ultimate goal of farming is not the growing of crops, but the cultivation and perfection of human beings."
- Masanobu Fukuoka, The One-Straw Revolution

Water as a source of life
In arid regions, water is the most valuable resource, above anything else. For these regions, we've develop a unique water-saving growing system. It does not use any fossil water sources, and it saves more than 95% of water compared to open field agriculture, as well as more than 70% compared to currently available greenhouse systems.
A model for sustainable arid food production
Serenity Farms gets its electrical power from the sun, and recycles its waste water to extract as much valuable nutrients as possible. For this we include innovative growing systems, saline growth, algae, and aquaculture.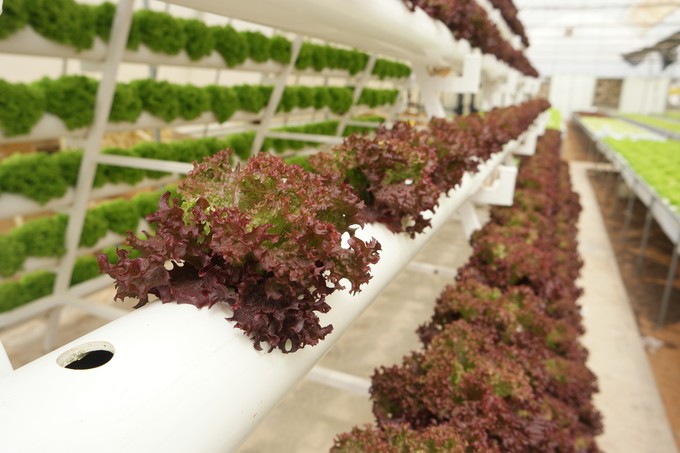 Growing into the future
The roadmap for Serenity Farms aims towards towards self sustained growing in energy, water sourcing, and waste processing. Additional areas of ambition are sourcing of sustainable nutrient sources, and CO2 injection.  Serenity Farms produces organically as much as possible, closing its biomaterial loops, and being as circular as possible in its operations, including packaging.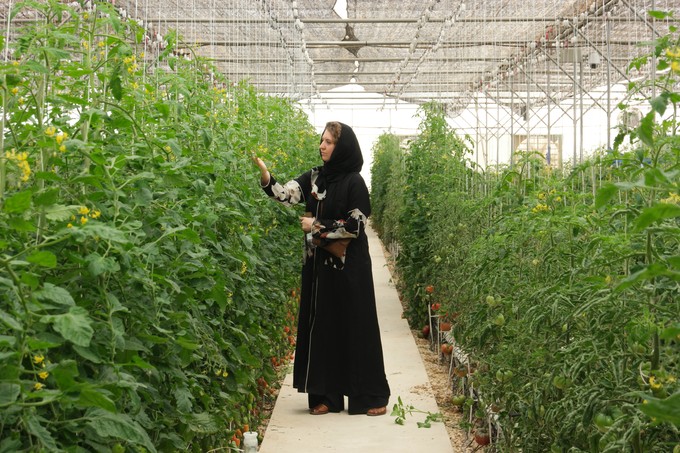 Simulating the desert
To meet the complex technical challenge of feasibly producing food at a profitable rate in difficult environments, Except created an advanced simulation and modelling tool. It integrates high-end technological solutions for climate control, water treatment, energy production, and nutrient mixing technology making it fully adaptable to different environments. The tool enables testing assumptions and the different tradeoffs between technologies, resources, land use, logistics and operational decisions, as well as profitability.
Serenity Farms in a nutshell;
Food security for local population by reliably producing healthy fresh food of consistent quality year round

A boost to local economy by creating employment for a range of skilled and educated workers, from senior management, human resources, and harvesting to research, administration, hospitality, and packaging

Knowledge development industry on sustainable food production in arid regions

Education and training, capacity development, and an improvement to human capital

Significant reduction in the use of water compared to open field agriculture

CO2 and air pollution savings by eliminating imports and associated freight for fresh food supplies and by producing its own electricity
Serenity Farms initiates a new food production industry for the future. It provides fresh food to the region, long term high quality jobs, education, and economic growth. It increases national food production and food security, in addition to reducing environmental footprint and resource use.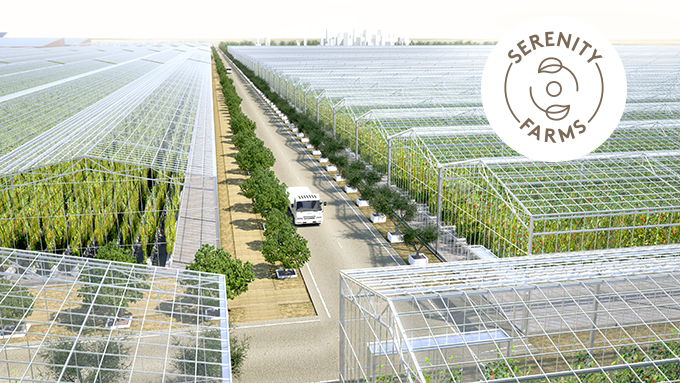 Media & Downloads