The Urban Dilemma
There are cities where people go hungry living on soil that could feed many. There are communities blighted with unemployment when there is much work to be done. Across the world people leave their homes and families because they can't make a living, when everything they need is right there. All of this is happening at the same time as innovations in social, economic, and ecological redevelopment are creating opportunities that should not be missed.
But if urban areas are diverse and their dynamics differ wildly, making some approaches work where others fail, how is it possible to choose the pathway that fits the special circumstances of a neighbourhood in need of change?
Urban Renaissance
Urban Renaissance is a comprehensive systemic approach to the redevelopment of neighbourhoods, cities, and regions that turns blighted and marginalized areas into beautiful, self-sufficient, flourishing places. It takes the resources already present and realizes the potential inherent in city life. It is an approach that, step by step, street by street, makes better places for people to live.
Urban Renaissance offers a full trajectory from initiative to design and realization, including all stakeholders in the process. It is a method that provides simultaneous economic, social and ecological improvements and it can be adapted to work anywhere that is in need of reinvention. Do you think your city could use an innovative approach to make it a better place for everyone? 
Bottom-up strength meets top-down innovation
Urban Renaissance (UR) builds on the strongest asset of any neighborhood: its people. Bottom-up community based redevelopment is energetic, fast, and effective. We combine this with sustainable life-cycle science, finance strategy, and blue economy principles, resulting in neighborhoods that are self-sufficient in energy, water, waste, and food, long term job creation, and combines them in a plan that works financially.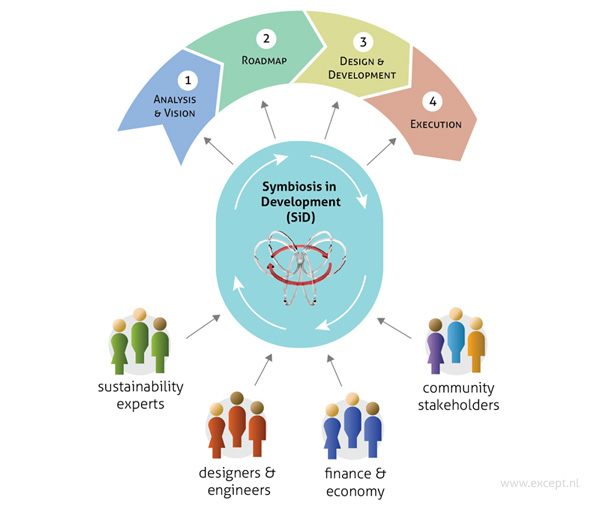 Flourishing redevelopment
The unique Urban Rensaissance process provides safe and healthy living environments and a thriving economy. UR realizes inspiring environments to live in, and resilient long term investments.  Itsignificantly improves on old planning and design processes. The UR process includes strategies based on: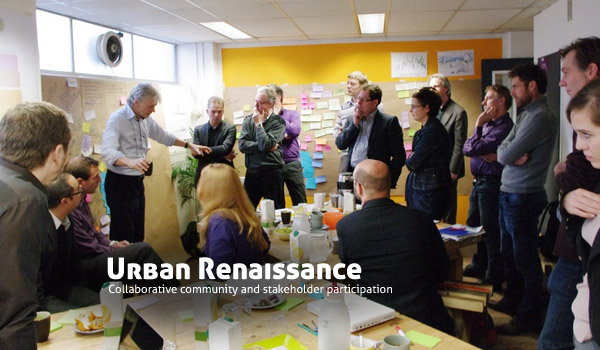 Multi-disciplinary innovation
Urban Renaissance is the result of bringing together partners in innovative design, engineering, planning, strategy and environmental research. We travel the globe to realize these future-proof neighborhoods, communities and institutions with a team of 30 experts. It effectively brings the SiD sustainability methodolology, proven in over 200 projects, to urban redevelopment.
 
Urban Renaissance offers self-sufficiency
UR applies a closed-loop urban metabolism approach combined with life-cycle thinking and bottom-up community participation, tailored to each specific neighborhood, culture, and economy. This results in resilient and sustainable neighborhoods with local independence on the following aspects, and more: 
Energy (neutral, positive, or autonomous)
Water & waste processing
Fresh food (basic or full sufficiency)
Construction & operational materials
Economic program
Social and cultural program
Communications (internet, data storage)
Ecological resources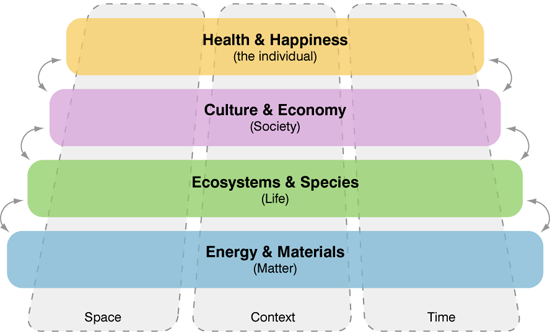 Except offers over a decade of experience in self-sustaining design and development, on four continents. Want to find out how to make your neighborhood or institution self-sustaining? Contact us to find out how.
Examples