We seek an experienced graphic designer, with a strong affinity for infographics, and the ability to do hand-sketching. Metrics, infographics, visualizations, animations and other tools are your way of expressing yourself. You enjoy making beautiful publications and documents in InDesign, supported by enticing illustrations. The  ideal candidate has an affinity for sustainability, and a strong entrepreneurial spirit. Experience with  copywriting, 3D rendering  in movie making, architecture design documents, and/or urban planning documents are a plus. Dutch writing and speaking skills are required, and the position is in Utrecht, the Netherlands.
About Except
Over the past 20 years, we work to build the foundations of a sustainable society in the Netherlands and around the globe. We design concepts, develop strategies, consult organizations, and implement resilient, just, and circular projects. 
We are an unusual company. To our staff, we provide unparalleled personal freedom, combined with a large responsibility. We have an open, supportive, non-hierarchical office culture, and forge long term trusting relationships. We aim for the stars, under-promise and over-deliver. You can read more about our work mentality   here.
Watch the below 12 minute documentary to get a feel for who we are and what drives us.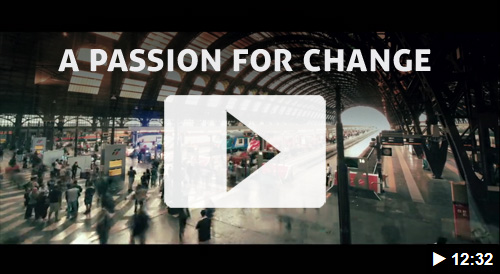 Graphic Designer, Illustrator and Infographic Designer
We work on projects in urban redevelopment, organizational change, the food sector, and circular economy industrial challenges. For all these projects, we create publications, both offline and online. In the process of development, we use infographics to steer decisionmaking and insight of stakeholders and clients. To help us make these materials, we seek an experienced graphic designer interested in working on integrated sustainable solutions from a creative communication perspective. 
In addition to the above, the following is of importance:
You are a creative, well-coordinated team player
Your English and Dutch speaking and writing skills are perfect. Writing copy may be part of your job.
You are punctual, precise and professional
You like to work on innovative, new approaches to global sustainability challenges
You seek a chance to grow as an individual, rather than a simple 9 to 5 place (which we certainly are not)
Read our Work with us  page to read more about the way we work. See a few examples of the expected output at the end of this page. 

Responsibilities
Produce creative designs for external marketing campaigns including social media visuals,  newsletters, posters, and other graphics.
Provide real-time illustration to support workshops and creative sessions
Make amazing infographics that support insight into our challenges and solutions
Support projects with documentation books and desktop publishing
Help write and improve communication strategy, writing copy, and publishing on both social media, and traditional media
Develop design templates for the team to use in a variety of programs
Help maintain, improve and expand Except's corporate identity, develop portfoliop books, brochures, and event support materials
Develop Except's visual identity to represent the creativity and high quality of work which we do

Requirements
We're a team of sustainability pioneers. An affinity and passion for our mission statement "to create the foundations of a sustainable society" is a must
Excellent Dutch and English writing skills are a requirement (Please do not apply if you cannot write perfect Dutch)
Knowledge of Adobe InDesign, Illustrator, Photoshop, Google Docs is a must
Ability to perform hand sketching is highly desired
Knowledge of a 3D application is desired
Knowledge and afinity with movie production is desired
Extensive experience in the production of print and online books and media is required

Location in Utrecht, the Netherlands
While Except projects have a global focus, the position is in Utrecht, the Netherlands. We have regular face to face contact with the team and work from within the office in Utrecht, but we are flexible on working from home.
Conditions
On the basis of 4 days a week, hours are flexible
You will receive a public transport card, phone budget , and a laptop (if required)
Salary based on experience and skill
How to Apply
First read   this webpage    with general information about how we work and our character. Instead of the questions stated there, please prepare a response for the questions below. Send us your application, to work@except.nl,  including:
Your portfolio showcasing your desktop publishing abilities, graphic design, illustration, and infographics.
Your personal motivation letter (1 A4)
Your response to the below questions
Your CV
Feel free to surprise us.
Response questions 
What kind of specific work and role do you excel in and you hope to do?
Why do you want to do this kind of work, in this direction?
What do you think of our current graphic design, and infographics?
Do you enjoy writing articles and participating in social media?
What is your vision on sustainable development?
Do you have the time and energy to invest in learning the necessary tools, processes, standards, and methods, and making yourself fit alongside us?
How often would you want to work in the office and how would you commute?
How much time are you willing to work (days/week), understanding that at maximum wer work 4 days a week?
What would you like your earning bracket to be?
Are you joining us to stay? We forge long-term, trusting relationships. Are you ready to form this alliance?
What is your personal passion, where do you want your life to go, and how could you personally use Except to achieve your dreams?
Also as this position requires a certain level of proficiency in the Dutch language, please answer the following question in Dutch:
Where do you think Except should head in the next 5 years? 

Media & Downloads