About Except
Over the past 20 years, we work to build the foundations of a sustainable society in the Netherlands and around the globe. We design concepts, develop strategies, consult organizations, and implement resilient, just, and circular projects. 
We are an unusual company. To our staff, we provide unparalleled personal freedom, combined with a large responsibility. We have an open, supportive, non-hierarchical office culture, and forge long term trusting relationships. We aim for the stars, under-promise and over-deliver. You can read more about our work mentality here.
Watch the below 12 minute documentary to get a feel for who we are and what drives us.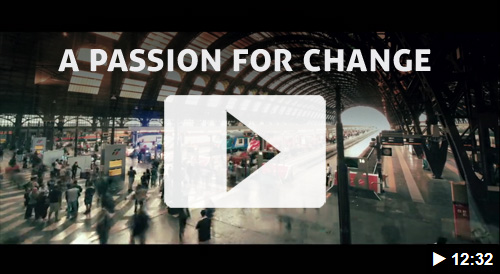 Business Development and Sales Manager (Senior)
Except is involved in a wide variety of projects. While we're expanding, we need to guide new business development into good business models and agreements, and seek new opportunities that suit our abilities.
The role is for a professional, experienced with developing new business and sales for consultancy and project development. Your role includes running sales and marketing, as well as develop new business leads. The perfect candidate for this position has a business background and a passion for sustainability. Someone who goes out of their way to get things done, with self motivated initiative, and a good network. You are also dilligent, careful to document business processes with attention to detail, reach on-paper agreements with clients, and write convincing business propsals.
If this resonates with you, you have a strong history of the above, are fluent in both Dutch and English, this may be for you. We offer a position that allows you to grow with us, a position of responsibility, and a position in our company's leadership board.
 Responsibilities
Develop new opportunities for B2B and public sector sales
Unburden and support our director from his business development activities
Develop new business from scratch to running project with a hands-on mentality
Coordinate and provide sales presentations
Secure contracts in follow up negotiations with existing clients
Write business proposals, develop new business models for our services and projects, and get them agreed and signed
Establish and maintain client accounts, including following up on new opportunities, setting up meetings, planning and preparing presentations, and closing new business
Write project proposals in Dutch and English
Manage long-term client relationships to continue to identify new business opportunities
Stay up to date on industry-specific news and issues to increase your impact and find new opportunities
Work closely with the communications team to strengthen business relationships 
In addition, you will work with the head of each of our service lines – Spaces, Sectors & Industries, Organizations, and Training & Knowledge Development – to create, identify and act on new and existing business leads.
Participate in overall company management and activities
Requirements
We're a team of sustainability pioneers. An affinity and passion for our mission statement "to create the foundations of a sustainable society" is a must
Knowledge of what tools such as LCA, GRI, the Circular Economy, and other sustainability practices are is highly appreciated
5+ years work experience in Business Development and Sales
Excellent Dutch & English writing and speaking skills (do not apply if you cannot fulfill this demand)
Experience in cold calling 
Experience in writing business proposals 
A strong business network 
Strong presentation skills
Experience in sustainability and systems thinking is a plus, but not necessary
Marketing experience is a plus
Location in Utrecht, the Netherlands
While Except projects have a global focus, the position is in Utrecht, the Netherlands. We have regular face to face contact with the team and work from within the office in Utrecht, but we are flexible on working from home.
Conditions
On the basis of 4 days a week, hours are flexible
Salary indication is €4000-5000 ,- gross (bruto) per month on a 32 hour a week contract, depending on your experience
You will receive a public transport card, phone budget , and a laptop (if required)
How to Apply
First read   this webpage    with general information about how we work and our character. Instead of the questions stated there, please prepare a response for the questions below. Send us your application, including a motivation letter, and CV, to   work@except.nl.
Response questions 
What kind of specific work and role do you excel in and you hope to do?
Why do you want to do this kind of work, in this direction?
Are you familiar with sustainability business practices such as LCA, GRI, LEED, BREEAM, Carbon Offsets, or any others?
What role do you want to play in the company, outside of this specific role?
Do you enjoy writing articles and participating in social media?
Do you have experience in leading a team?
What experience do you have in securing business development and sales for consultancies?
What is your vision on sustainable development?
Do you have the time and energy to invest in learning the necessary tools, processes, standards, and methods, and making yourself fit alongside us?
How often would you want to work in the office and how would you commute?
How much time are you willing to work (days/week), understanding that at maximum wer work 4 days a week?
What would you like your earning bracket to be?
Are you joining us to stay? We forge long-term, trusting relationships. Are you ready to form this alliance?
What is your personal passion, where do you want your life to go, and how could you personally use Except to achieve your dreams?
Also as this position requires a certain level of proficiency in the Dutch language, please answer the following question in Dutch:
Where do you think Except should head in the next 5 years? 
About Except
Except Integrated Sustainability is a sustainable development, design and innovation consultancy. We consist of a multi-disciplinary team of about 20 people and are growing. We apply innovative systemic analysis, develop roadmaps towards resilience, and execute solutions with inspiring design. Together we bridge gaps between sectors to accelerate the frontier of sustainability, and create concepts that are realistic, feasible and economically profitable.