What do the numbers tell us?
This year, our industry has focused on quantifying the costs and benefits of sustainable development. A welcome sign of the industry growing up.  After all, when we started 17 years ago few people had even heard of sustainable development. Now, we discover  new ways to measure the impact of sustainable and innovative projects, with great results. These impacts range across a wide spectrum of societal values. What is a tree worth? How do we quantify the value of a community, a social service, fresh food, or climate adaptation? And how does this change our view on the world, and our plans?  This is made possible through new understanding in integrated value estimation, where our SiD approach is a great help. 
We're thrilled to see tremendous results. The value reporting itself is increasing in accuracy, efficiency, and transparency at several pioneering organizations.  This is helpful to spread awareness and create a broader understanding of what 'value' is. Most importantly though, we see that integrated sustainable projects are outcompeting traditional project development on all fronts, even in traditional investment 'value' (read: money). This holds true across all industries we've been active in, including spatial planning, urban development, retail franchises, governance, corporate strategy, social innovation, agriculture, resource management, and product design.
In one of our cases,   the Inter-IKEA project listed below,  the SiD systemic approach led to an innovation that had a return on investment of a factor 200 when comparing its cost to the estimated value of its positive impact.  Not too shabby for a sustainability project, right? 
To celebrate this occasion, we thought we'd show you some of our impact this year in numbers:
 
 

| | | |
| --- | --- | --- |
|   | Founded in 1999, this is Except's 17th year pursuing its mission of creating the foundations for a sustainable society. |   |

 

| | | |
| --- | --- | --- |
|   | With 65 projects in 2015, our total now stands at over 500 projects in the Americas, Asia, Australia and Europe. |   |

 

| | | |
| --- | --- | --- |
|   | Never go alone. This year, more than 80 partners and experts joined us in our mission, with over 300 partners through the years. |   |

 
 
 
 
 
 
 

| | | |
| --- | --- | --- |
|   | We estimate a direct positive impact on over 8,700 individual lives this year, and 100,000+ since 1999. Indirectly, we estimate a reach of several million, with tens of millions in our awareness and knowledge programs.  |   |

 

| | | |
| --- | --- | --- |
|   | We've started three new ventures and non-profits this year to support sustainable development, including the Except Sustainability Foundation and the Utrecht Community Foundation, to bring the total up to 7. |   |

 
 

| | | |
| --- | --- | --- |
|   | This year we developed projects in over 12 sectors, including resilient cities, buildings, organizations and circular industries, strategy and policy, bio-based industries, software and training. |   |

 
 
 
 
 
 
 

| | | |
| --- | --- | --- |
|   | An example project: systems thinking in combination with smart design in a single project for IKEA saved 285,000  barrels of oil this year (about the energy footprint of the entire state of South Carolina), and increasing savings for each next year to come, for less than .5 mio US$ in cost. |   |

 

| | | |
| --- | --- | --- |
|   | Projects had positive impacts across all eight SiD ELSIA categories of sustainable development, including renewable energy, health, wellbeing, economic diversity and resilience, entrepreneurship, biodiversity, and cultural expression. |   |

 

| | | |
| --- | --- | --- |
|   | To help make this possible we welcomed 11 new members, of which four staff. We held five public events including four Grid Nights, opened a new office at Schiphol Airport in Amsterdam, and started preparations for a new head office.  |   |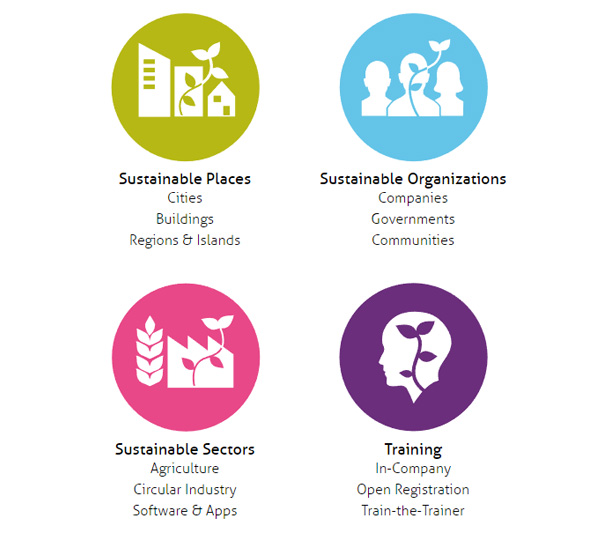 So what kind of things have we done to achieve these numbers? As you perhaps know, we're active in the three different areas above. Below some highlights from each sector. Read details about some of the major projects further down.
Sustainable places
Schiphol Airport Amsterdam: Concept development of 20.000 m2 of resilient offices, self-reliant in energy, water, and waste, with 20% employee efficiency boosts in health and performance. Details below.

Arkna, Rakvere, Estonia: Development of the 40 Ha self-reliant Arkna Eco-Park masterplan, including a Polydome sustainable agriculture system. Details below.

Detroit, USA: The Detroit Urban Regen project injecting US$80-120 million in bio-based industries.  Details below.

Merredin, Western Australia: Proven feasibility for a 5-20 Ha Spirulina micro-organism plant boosting the regional economy's resilience, and steps towards execution.  Details below.

Switzerland: Critical do's and don'ts derived from 11 exemplary sustainable urban districts around the world, captured in the freely available 2015 WWF Sustainable Urban Districts Report.   Details below.

Groningen, the Netherlands: Start development for the UNESCO World Heritage Center for the Waddenzee, including a new Seal Rehabilitation and Research Centre in Pieterburen.   Details below.

Zevenkamp, Rotterdam:  During a period of 5 months a multidisciplinary team of students worked together on a vision for an urban transformation of Zevenkamp. They developed an inspiration book which tells the story of their journey and experiences while investigating the neighborhood. The book inspires and shares their vision of Zevenkamp's future with practical examples of opportunities for the neighborhood to become flourishing and resilient with the help of its residents and stakeholders. Download  the book on the project page.
 
Sustainable organizations
Inter-IKEA: Boosting sustainability performance of IKEA's catalogue with big data supply chain tools, data dashboards and the hackathon 'think outside the cubicle', resulting in massive sustainability gains in energy, waste, water and more, right from the first  year. Details below.

Utrecht Community (UCo): The Utrecht Community UCO for sustainable entrepreneurship is taking form in a historical train warehouse of 2000 m2, while RO-CO in Rotterdam celebrates its fifth anniversary of independent operations.    Details below.

The Marine Stewardship Council (MSC):  We supported the MSC in growing its  fisheries certification with strategies for a new datahub and knowledge management system.

Province of Flevoland: Organization-wide staff training in SiD and integrated sustainability boosts interdepartmental cooperation, and delivers strategies for the Oostvaardersplassen nature reserve.
Sustainable Sectors
Transport planning: Our ongoing study on the effects of self-driving cars on the urban landscape in five areas in our Self-Driving Cities project is unearthing fascinating insights on how to plan, and not plan, for the future of transportation.    Details below.

Public Transport: New vision on sustainable public transportation systems and their business models in the area of Rotterdam and the Hague. Details below.

Software: New tools for knowledge management, supply chain analysis, system mapping and Material Flow Analysis (MFA).

Natural Capital: Improving awareness and tools for corporate implementation of Natural Capital principles in the Atlas Natural Capital website, with the Ministry of Infrastructure & the Environment and of Economic Affairs.

Integrated Sustainability: Continuous strategy workshops and training using the SiD framework, for over 20 parties in the Netherlands, including Vebego, Hevo, Wageningen University, City of Amsterdam, City of Rotterdam and Ahold Retail Group.

Governance: Organization of working conferences on climate adaptation and finance with the Ministry of Infrastructure & the Environment and for the Green Cities Challenge in the Leaders for Nature program with the International Union for Conservation of Nature NL.
 Sustainable Places
In the area of sustainable places, which include cities, neighborhoods and buildings, we've been working around the globe from Estonia to Detroit, and from the Phillipines to the desert of Australia. But we're also increasingly active close to home, with exciting developments in sustainable districts and resilient buildings in Schiphol, Flevoland, Groningen, Utrecht, and Rotterdam.
 Schiphol Office Innovation, Amsterdam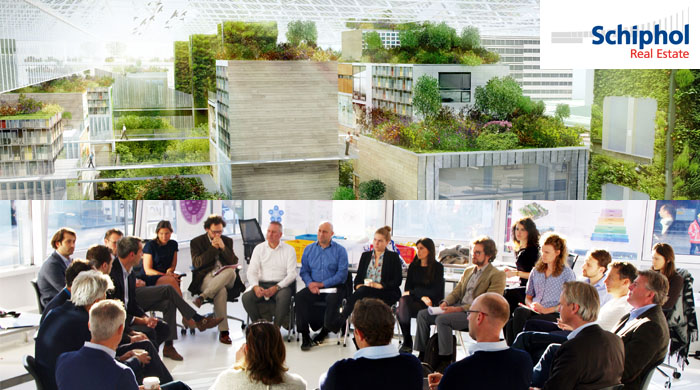 We're working with Schiphol Real Estate and more than 70 stakeholders and experts on boosting sustainability and performance of the Schiphol CBD area. In one particular project for innovative new office typologies we boost the health and performance of people in the offices by as much as 20%. That means that the health benefits in financial terms alone outweigh the construction costs.
These offices are nothing like the workspaces you're familiar with, but more like lush gardens with a desk. This typology isn't just good for its inhabitants, it transforms the areas into centers that close resource loops, that are energy-positive, fully circular in water and waste, and that produce part of their own food. Most importantly, they provide maximized flexibility to adapt to future working conditions through innovative resilience strategies, both in design and in business models. This makes them great investments for the short and long term.
What does that look like? That's still a secret, but we hope to be able to show you in detail next year. What we can say is that it'll be a spectacular sight, so keep your fingers crossed for the office-revelation of the year.
Arkna Eco-Park and Polydome, Estonia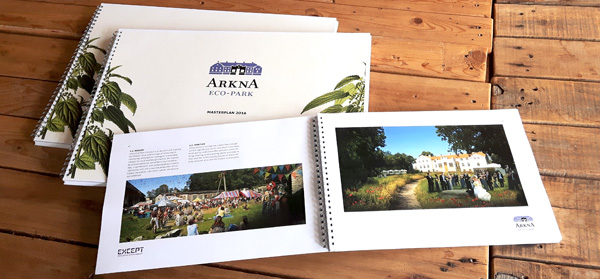 In Estonia, we developed the masterplan for the self-reliant Arkna Eco-Park. The park is built on a historical site tracing back to 1527, and becomes a primary tourist destination in the country. When completed, it provides an exemplary self-reliant living environment, producing diverse food for the surrounding region. Visitors can try their hands at a variety of skills through workshops to experience the beauty of this self-reliant living park.
The park includes a beautiful manor from 1879 restored as a restaurant and hotel, a dairy farm, herb gardens, cheese making, a luxury spa, several hotels, camping and plenty of cultural activities. A special addition is a  EU supported Polydome polyculture greenhouse, a unique production system for fresh produce, to be the first of its kind in the world. As an official Arkna Eco-Park sponsor, we've provided strategy, planning, design, engineering, and business case development, and are excited to see work already underway. Arkna Eco-Park hopes to hold their first major events in 2018. Read more  here.
Detroit Urban Regen, USA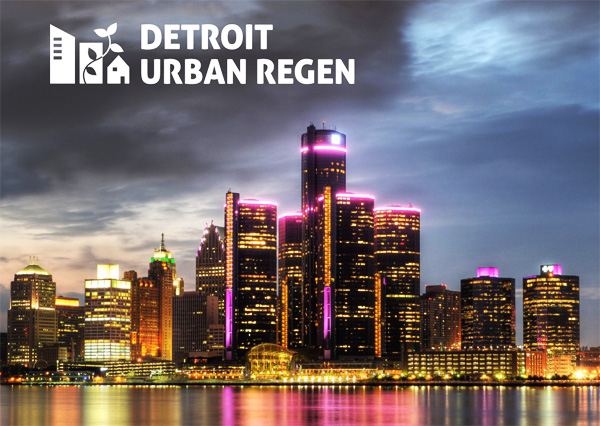 On the other side of the Atlantic, we continue our efforts with the Detroit Urban Regen project, which works to implement a new economic urban backbone based on circular bio-based industries. We led the trade mission of the Dutch Foreign Office to connect around 30 partners in the area and from the Netherlands. We secured 22 additional written pledges to the existing 15 Detroit Urban Regen partnership.
The project is currently gathering the ingredients for a US$ 80-120 million sustainable investment injection into the city.
Merredin Spirulina Farm, Australia

We're working with the Shire of Merredin in the desert of Western Australia to implement a rather unusual boost to their economy: a microorganism plant that produces the health food Spirulina. Using SiD, we discovered this unusual bio-based solution, and the conditions are perfect at the location. We're excited to see the results of our systemic innovation system SiD come to full fruition here. We now revamped the feasibility study, and see the business case as strong. We see growing momentum among government and other stakeholders.
WWF Sustainable Urban Districts - 2015 Global Review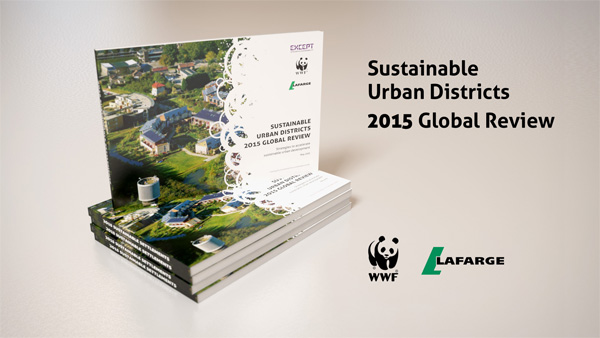 For the World Wildlife Fund and Lafarge in Switzerland, we investigated 11 of the most exemplary sustainable districts around the world and summarized all the lessons learned from them in this 2015 Sustainable Districts book.
The technologies and business models applied in these districts are widespread knowledge. Instead, this research focuses on the management and process side of things, stakeholder relations and the long-term effects of these developments. Our findings reveal the enormous power of setting proper performance-based goals, and clarifying which party carries which responsibility at what stage in the process.. Those interested in the details of how to achieve a sustainable development on a regional level  can download the book for free.
UNESCO Waddenzee World Heritage Center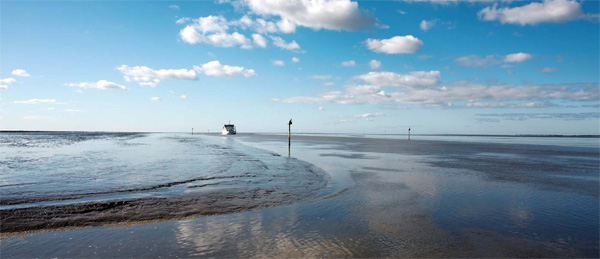 The Wadden Sea is a UNESCO-protected nature reserve running across the north of the Netherlands, Germany and the west of Denmark. To increase awareness of this area and boost local resilience of the Lauwersmeer area, we're developing a visitor center in the harbor of Lauwersoog.
We're aiming at an experience that confronts visitors with the contrast between eons of natural development of the area, forming the islands and evolution of unique species, to the microscopic world of everything living here now, including a new seal sanctuary nearby  Pieterburen.
At the same time we aim the center to be the catalyst for a sustainable harbor at Lauwersoog. The concept is developed together with various stakeholders in the area as well as the initiators, province of Groningen, Staatsbosbeheer, Seal Rehabilitation and Research Center Pieterburen, Harbor Lauwersoog, and Gemeente de Marne.
Sustainable Organizations and Sectors
IKEA sustainability performance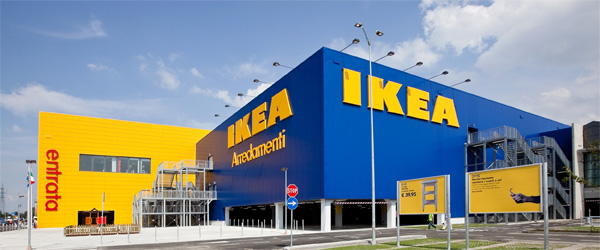 "I never fully realized IKEA's true power until we did this project," says Matthieu Leroy, Sustainability Specialist at IKEA Media Production. To improve the green procurement of paper and print for its 217-million-copy catalogue, the furniture giant from Sweden teamed up with us in 2014, and we've been working diligently with them to create some remarkably effective big-data tools.
Together we're creating the world's largest sustainability-driven Self-Learning Supply Chain. We'll be publishing news and details about how and what soon, so if you're curious  keep an eye on our website and the news. Sneak peak of the results:
"The results have been beyond our expectations," comments Leroy. In the first year, the catalogue's energy consumption dropped 8%, while CO2 emission went down 2%. That may sound modest, but with a print run that has an energy footprint the size of the entire South Carolina economy, this adds up to 285,000 barrels of oil left in the ground each year from now on, and the CO2 emissions of 155,000 car kilometers compensated for by IKEA's CO2 savings. Plus, these reductions have only just started to kick in and are accelerating.
See this article for some details: 2Degrees: Mission impossible? Making the IKEA catalogue production more sustainable and FSC certified
The Utrecht Community for Sustainable Entrepreneurship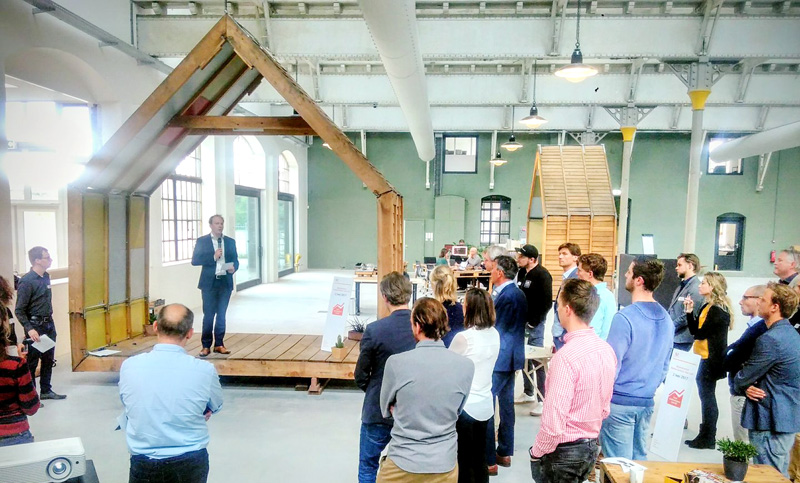 After several years of development on paper an in people's minds, physical construction for the Utrecht Community for Sustainable Development (UCo)  has started. UCo is housed in a former train depot, a listed heritage building, which  offers over 200 entrepreneurs working, collaboration, training and demonstration spaces in the very heart of Utrecht, the most central city of the Netherlands.
UCo aims to become the pivot point for sustainable entrepreneurship in the country, and the energy-neutral hall of the new/ old building is sure to inspire that ambition. UCo is slated to open in Q4 of this year. Visit the UCo website for details.
Polydome development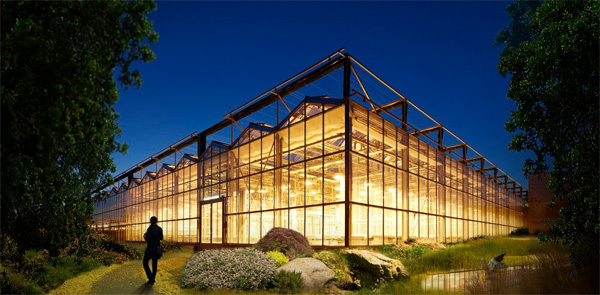 Our sustainable agriculture system, Polydome, is making progress in various countries. The frontrunner is the completed feasibility study for a Polydome in Arkna, Estonia. With support of the European Union we hope to see the first physical development for this 1 hectare production plant realized in this unique northern climate. Simultaneously we're working on developing a Polydome in Malaysia and another one as part of the Detroit Urban Regen project.
Innovation in transportation and self-driving cities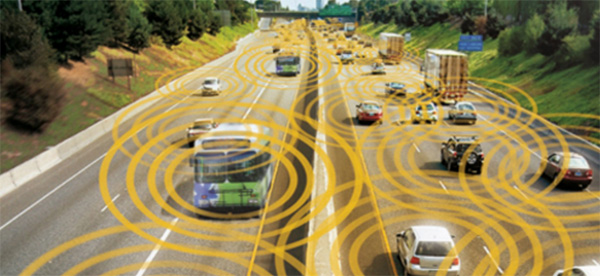 Last year we published our Vision for Sustainable Public Transport Systems review for the Rotterdam region. Our discoveries for new business models and sustainability projects expanded into research into sustainable transport and launched five research projects across the  Rotterdam The Hague Metropolitan Area (MRDH). These five new projects look at the effects of self-driving cars on the structure, planning and behaviour of urban areas. These projects are now under development, to be expanded by several more under the New Economy program of the MRDH. Keep track  of our website for news as these become available later this year.
Governance in sustainability

Last but not least, this year we've seen a boost in projects where governments and business alike are looking for innovative systemic analysis and development tools to support long-term resilient planning and strategy. This includes a wide range of projects, from the government-led Atlas Natural Capital project to such NGO initiatives as the Marine Stewardship Council (MSC) datahub, to the support of over a dozen companies in drawing up long- term strategies for sustained performance.
We've had the pleasure to support Vebego, Ahold, HEVO,  Wageningen University and Research Centre, the Province of Flevoland and the City of Rotterdam this year in focused workshops and strategy development.
We hope to see this process continue as it keeps on proving its success, through systemic action plans that combine short term actions with long term roadmaps towards lasting, resilient change.
Thank you
That's plenty cool. But we didn't do it alone.... You talk about us to friends, spread our work online, or help us perform great projects. The increasing attention we've received has been a great support for our work, and we can't thank you enough for this.
Your support, even just jabbering on about us at a birthday party, allows us to work towards a more beautiful, fair and exciting world. Yes, your bar stories can contribute to a better society.
The upcoming year we look forward to doubling our results together with you, as much as this year was a doubling of the results of the last. To do this we're making two films... Yes, movies! You'll hear more about those later in the year.  Until then: thanks and see you soon!